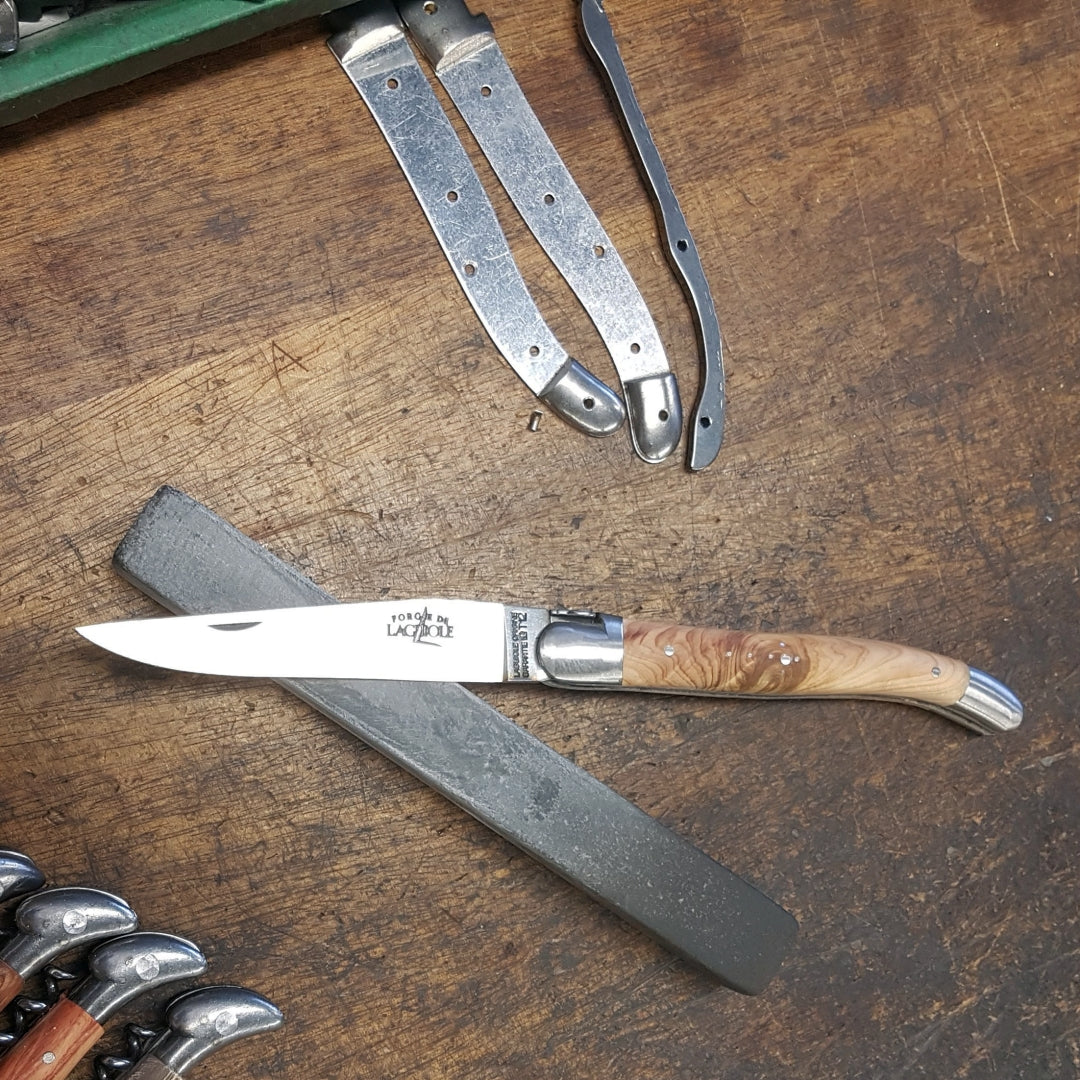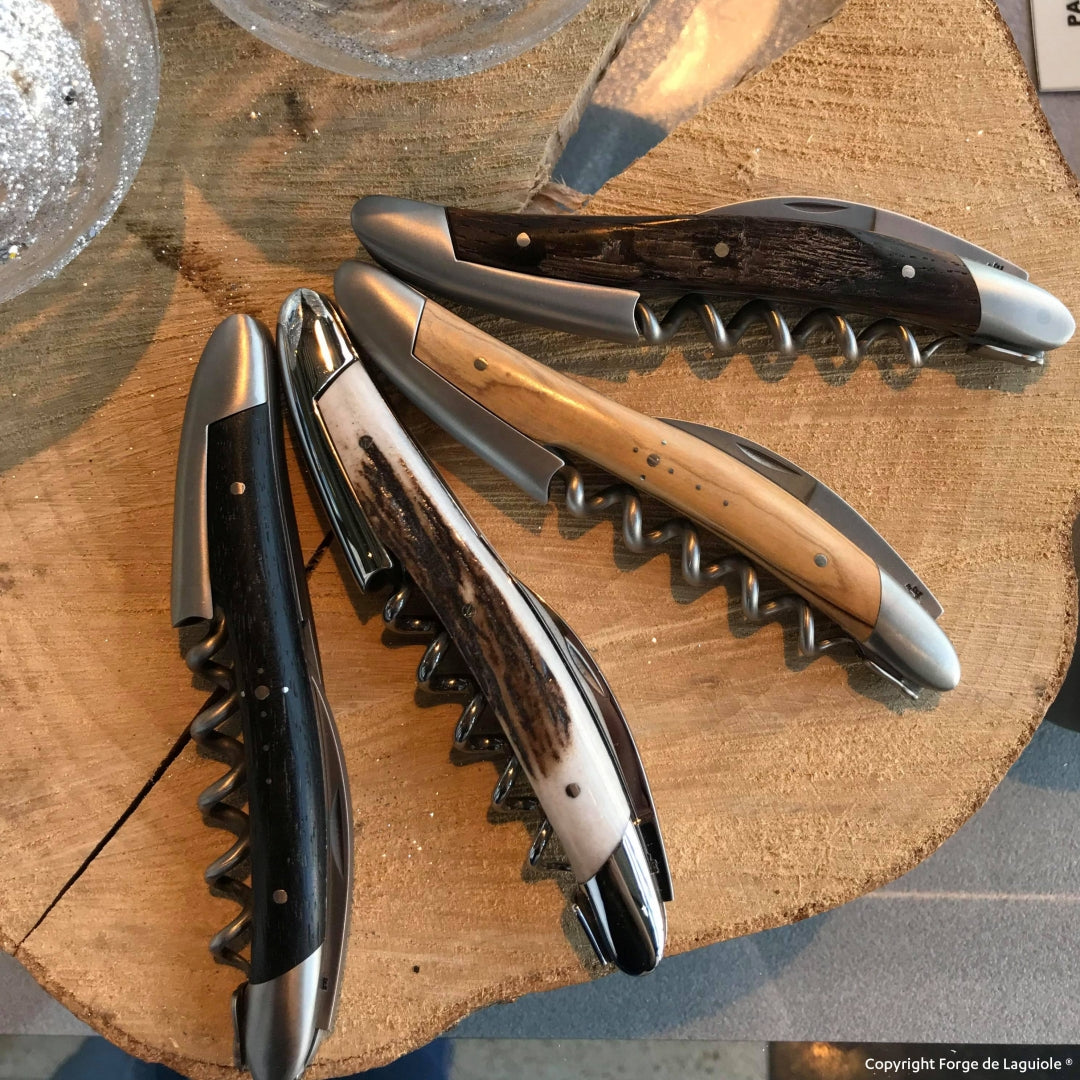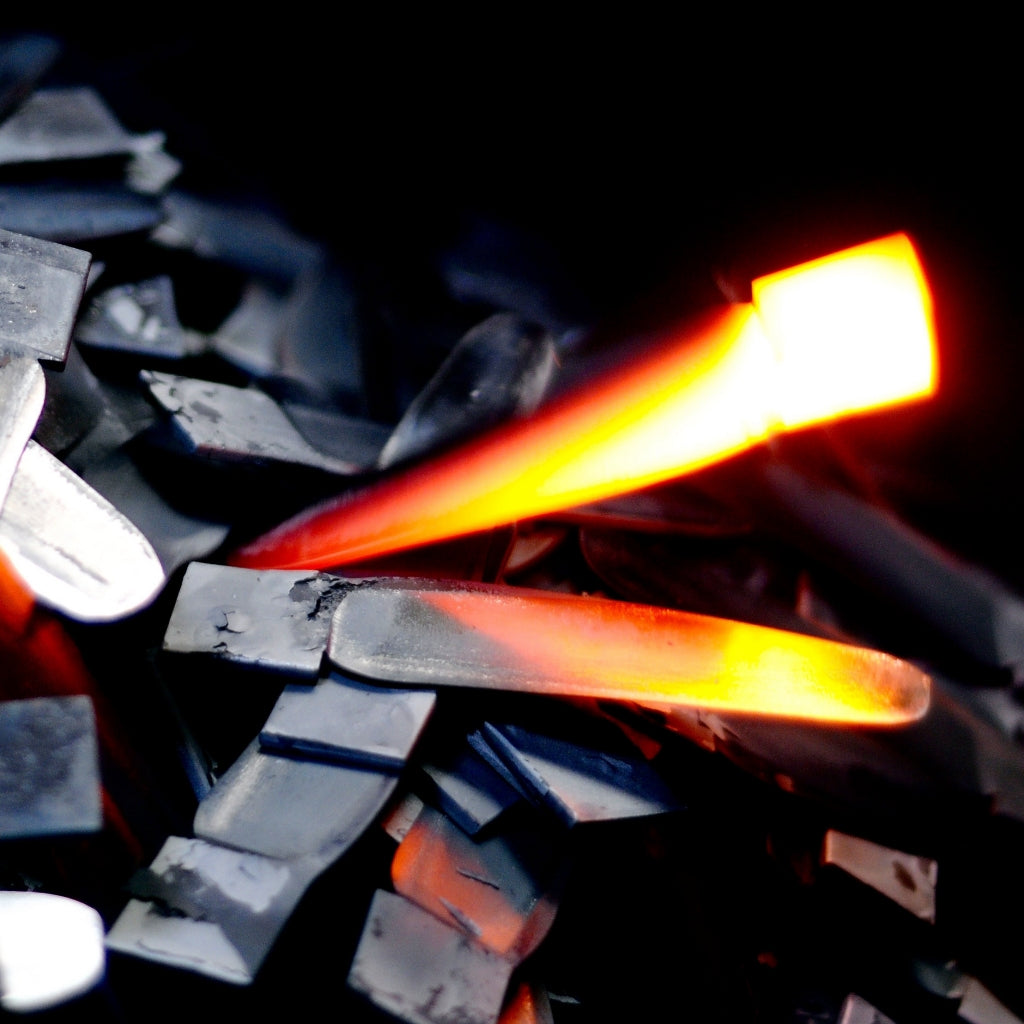 One Piece Forged Bee & Spring
We Forge Our Blades Every Thursday
We are the only Laguiole manufacturer that offers forged blades on *all pocket knives as well as forged bees & springs
(no soldered bees). 
* Our 7 cm series feature soldered bees and standard stainless steel blades.
View collections
The Sommeliers
Handmade in the village of Laguiole, France, the Forge de Laguiole "Sommeliers" as they are often called are the only high-end Laguiole waiter-style corkscrews to feature the traditional shepherd's cross on most models (check photos).

This waiter's style wine opener was created in collaboration with professional sommeliers. Its ergonomics, elegance, and efficiency earned it the "Prix Design Plus" (the Design Plus award) in Frankfurt, Germany. Additionally, each one of these incredibly efficient masterpieces is entirely hand-assembled and completed by the same craftsman to ensure pride in the completed object.
View collections
Forged in Laguiole, France
Making the blades
Our blades are made of T12 steel, either from XC75 (carbon steel), damascus stainless steel or carbon. Produced exclusively for Forge de Laguiole, T12 steel combines durability, rust resistance and ease of sharpening.
Forge de Laguiole's unique methods of forging, combined with tempering, give the blade a perfect cutting edge. The steel comes from the Isère region of France.

The first stage is to cut the "skeleton" of the blades before placing them in the induction oven.
See How it is Done
Made in Laguiole, France
Forge de Laguiole knives are hande made where the first Laguiole knives appeared in the mid 1820s
Free Shipping
We're proud to offer free 2 or 3 day shipping within the USA - orders $39+).
Committed to You
We are always here to answer any questions regarding our products or your purchase! Drop us a line and we'll lend a hand.